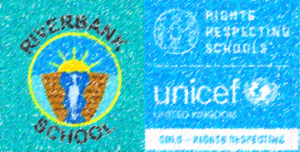 I can hardly believe that we have now had 6 weeks of digital learning and it 's actually 8 weeks since we last carried out our learning actually in Riverbank School. Not to worry, Team Riverbank, is still working away as strong as ever and continuing to produce some fascinating, cute and exciting work.
I don't have a lot of news for you this week, as Mrs Ironside has stolen lots of my thunder with her newsletter and her tweeting on the Riverbank Twitter feed.
Just a few reminders will do and then I'll present what you really want to see and that's some of our pupils' and your children's work.
First, thank you to all our pupils who have been logging in on a daily basis to their Google Classrooms to complete their work and to Google Meet with their classmates, PSAs and teachers. Remember, do what you can and it doesn't matter when you hand in your work. If you need adult help and your adult is at work during the day, you can do some work when they get home or, more importantly, at a time that's convenient for everyone. I would ask that you try to do the work so you don't forget what it's all about and that way, when schools reopen again you will be in a good place to resume new learning. Help is just a post on the classroom stream away, an e-mail away or a quick ask at the Google Classroom Meet! Don't be frightened to ask for help!
For our Primary 7 pupils  St Machar Academy are arranging a virtual transition and they will be setting some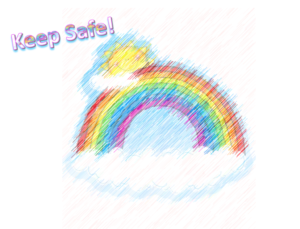 introductory work through the Google Classrooms. I am sure for those pupils transitioning to other secondary schools there will be transitioning opportunities for them all.
On the subject of attendance, it is important that pupils sign in, Monday to Friday, in the Google Classroom Stream. if your child is unwell and unable to participate for a few days, then please contact their class teacher or the relevant member of the management team and let them know. This is easily done by using one of the email addresses on the school newsletters. The relevant emails all end with ab-ed.org
P5B – Miss Miller's Class was looking at the characteristics of living creatures. 
This week Miss Miller's class, P5M,  have been looking into the characteristics of mammals, fish, birds, amphibians and reptiles. The children have been filling out tables to show this information and make comparisons between them. For the art task this week they picked an animal from one of these categories to draw. Here are some examples of their work.
1- Snake by Sophie     C2- Penguin by Dominykas     3- Robin by Amelia     4- Frog and some fish by Chloe
5 – Flamingo by Oskar
Still on an animal theme, Mrs Farquharson's – P3F class were working on some fact files.
Mrs Spry, P6N, asked her class to look at kindness. The pupils could look at the effects of acts of kindness. How you feel when someone is kind to you and when you are kind to someone else. Kata returned a lovely poster.
Primary 1C – Miss Coyle's class with lots of help from Ms Howarth their EYP – has sent lots of different pieces of work. We have Colourful Monsters, Banksy Look-A-Likes, and they also made their own emojis showing how they felt.
Mrs Smith set her class the task of researching the planet Mars. They were asked to present their work in Google Slides. Jack Taylor, P2G, with help from his dad handed in his research.
Miss Cody's Primary 3C class made up their own games to help with their spelling.
Mr Probart's P6P class have provided us with an exotic animal collection, the digital artist, Scott Ward, has provided a digital take on an Article from the UNCRC, we have tower building (now we know why there was a shortage of toilet paper) and a Vincent van Gogh Sunflowers attempt.
Mrs McGregor's P7M class looked at drawing a landscape using pencil. They watched a Youtube tutorial to create their landscapes, showing line, shade and tone. These look fantastic.
Primary 1A – Mrs Arqued's class – were looking at plants. So we have some budding botanists…hope you'll pardon the pun!
Mr Flanagan's Class were doing work on Carroll diagrams – a mathematical concept. Alex's work has been included. Mr Duarte's class were looking at sorting. They were looking at how many sets you could make from a given number.
We have a final slideshow of family tree from P2G, an Art Attack from P1L, a Kandinsky copy from P3D and an Observe, Draw & Imagine Lesson from Abigail Davidson from P4L.
Video Corner – This week we have two videos. We have a young lady from P2F explaining about verbs and we have a young gentleman from P3C starting his scone making. I'm still waiting for my one!
Making Scones
Explaining what a verb is from a young lady in P2F.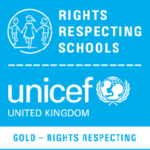 UNCRC / RRSA
Article 3 – The best interests of the child must be a top priority in all things that affect children.
Article 24 – Every child has the right to the best possible health. Governments must work to provide good quality health care …..
Article 28 – Every child has the right to an education.
Article 31 – Every child has the right to relax, play and take part in a wide range of cultural and artistic activities.