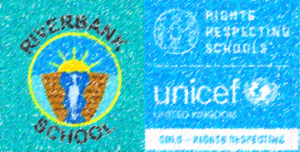 We have, now, reached the end of the 7th week of digital learning and the 9th of lockdown. Some pupils are still engaging fully in their virtual classrooms, others not quite so well. We would ask all parents and carers to encourage their children to login to the Google Classroom Stream on a daily basis, Monday to Friday. It would be very helpful if the pupils, once they'd logged in to do some work, too. We don't wish to pressurise our pupils or their parents or carers but I have to say that it would help keep the work they had completed, in school, fresh if they attempted some or all of the tasks which the Team Riverbank teachers are placing in the Google Classrooms for our pupils
Once again, over the course of the week I am amazed at work which the children are handing in. From maths to literacy, French and RME and lots of art work. I am ashamed to say that I didn't realise how many talented artists we had a Riverbank until I saw and continue see, on a daily basis, the work being carried out by our pupils.
I am also, continually impressed by the resources which our parents and carers come up with the support the learning of our pupils. Whether the family fruit and vegetable supply is pilfered for Carroll Diagrams or Lego ends up being used to support counting.
We also have a number of budding film makers and this can be seen by the number of videos which have been made to demonstrate the learning activities of the pupils.
This week we'll start our showcase with the work of Mr Probart's P6P class.
RME
Mrs Campbell, who teaches RME to P6P sent this report to me: "This week for RME P6P listened to the Buddhist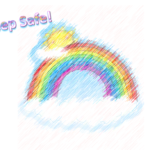 story Siddhartha and the Injured Swan. They then had to follow instructions and draw their own swan. They did a fantastic job! Here are Aimi and Maja's drawings." I have placed these in the slideshow along with….
Tower Building Challenge
Throughout the lockdown, Mr Probart's class has been involved in a tower building challenge. This weeks' entrant managed to find some bricks and I think everyone else will be hard-pushed to beat her tower. But…we 'll wait and see.
Another task set by Mr Probart this week was to write poetry about colour. I have included two of the finished poems.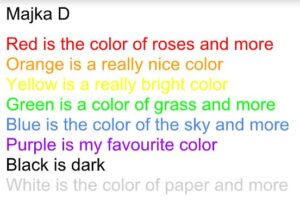 As you can see, Majka D's poem is very colourful. Aimi has given us two poems. Aimi's poems are in the form of pdf file. Please click on the link to open, read and enjoy it.
Next up this week we have a great display of work from Mrs Arqued's class – P1A, Thehave been concentrating on:
Maths & Number Bonds
Mrs Arqued's class also looked at:
Spiders and their Webs
We are learning about spiders and have found some cool facts about them. There are two photos; one shows Markuss making his spider web with his mum and the other shows Aiden with the web he made in his kitchen with pretend spiders and yarn.
Our next offering is from Mr Flanagan's class – P2F. I am led to believe that a young chap from Edinburgh was missing the normality of being at school and so he persuaded his teacher to have a Meet where everyone wore school uniform. Mr Flanagan's class decided they would like to do the same. So here we have a still shot from Mr Flanagan's Google meet from Friday afternoon with pupils in school uniform. It made me quite emotional to see pupils in school uniform, again  and very surprised to see Mr Flanagan in charge of the Show and Tell Meet wearing a suit!!! Great Stuff everyone!
School Uniform Day in P2F!!!!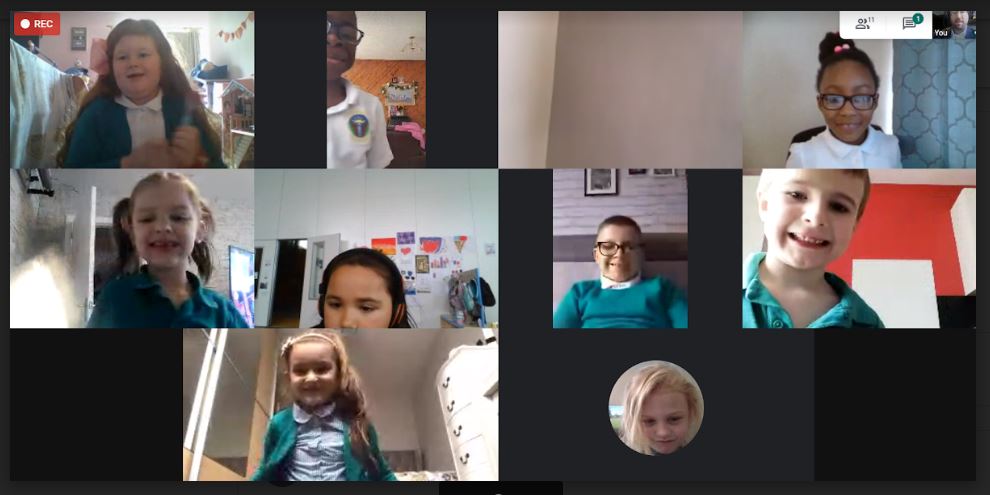 Still got a way to go.
Mrs Smith's Link Room pupils offered up some of the work they'd been doing.
Calvin completed a fact file on Scottish Beavers.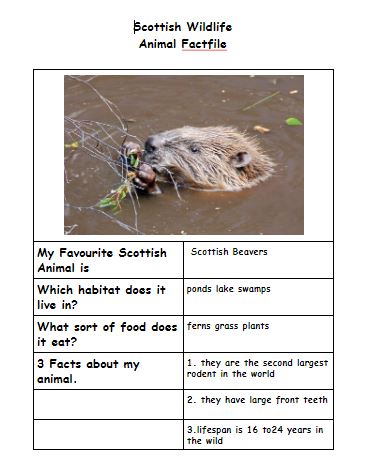 Leland Robertson showed us his before and after magic pictures. 
Calvin wrote a story about a Green Dog!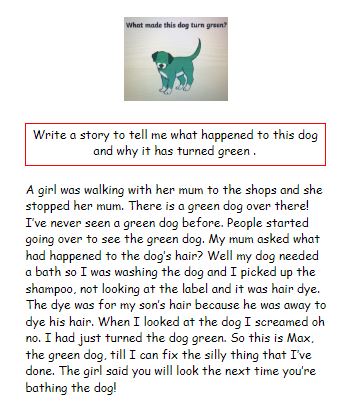 There were lots of good things to see in the P3C – Miss Cody's Stream.
Below are links to some work that was carried out by Adnan, Hamza, Rileigh and Artjoms. Please click on the links to see the great job that they did.
Marhama Adnan – Homophones                          Hamza Shahid – Homophones
Rileigh's Multiplying by 5                                      Artjoms Agajevs – Multiplying by 5
We also had some art work from P3C's IDL topic.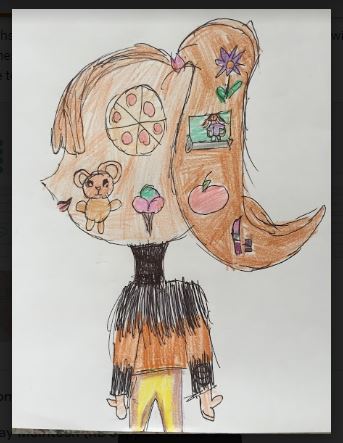 Miss Littler's Primary 4L
The next item is a Google Slides presentation on Worry Munchers. Riverbank had made an application to take part in CLAN's (CLAN is the local support organisation for people suffering from cancer and their families.) Little Lights Project. The idea was that their Lights projects would see a trail of decorated lighthouses appear round the North of Scotland (a bit like the dolphins and Oor Wullies trails) Little Lights was to be the project with Little Lighthouses for schools. The project which was to have run in the summer has been postponed until next year. As part of the project CLAN provided an educational kit and Miss Littler took the Worry Munchers from there. The whole idea is that we design a monster that will munch away our worries.
Our next show case is of the work of Primary 1C – Miss Coyle's class with lots of input from their EYP – Miss Howarth. I haven't tried to break this up into categories as they have provided me with a wealth of work. I've made one big slideshow. I hope you enjoy it.
Primary 1C
The shopping idea came from Mrs Gregoriou's class.
Primary 2G – The Shopping Trolley
Next up we have Primary 7M
Mrs Henderson was very impressed with this French Weather Forecast by Karolina.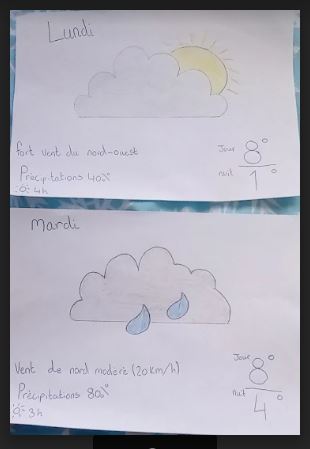 Miss Miller's Class
Miss Miler's P5M has been very busy. We'll start off with a link to a smashing story by Chloe McKendrick.
Chloe McKendrick Imaginative Story
Further stories: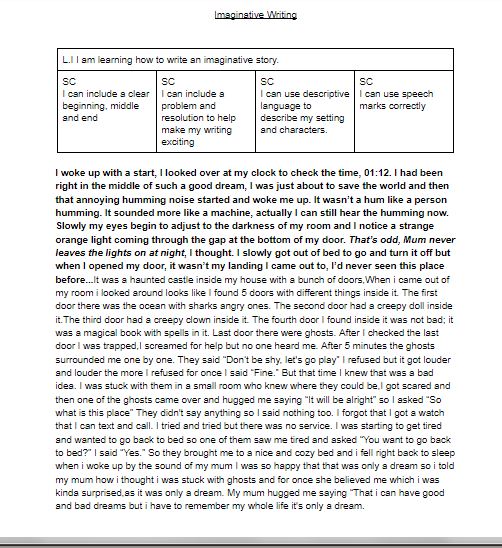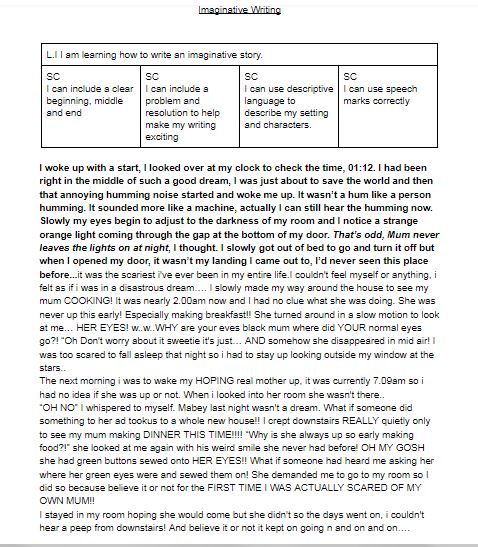 In IDL the class were looking at the characteristics of things and also life cycles.
Next up we have Primary 3F and with Mrs Farquharson now on maternity leave we have Miss Moreton in charge.
Miss Moreton  – P3F
The class wrote stories about superheroes. The first two I have had to upload as pdf files. remember to click on the links to read the stories.
Amelia – Superhero Story                                              Kai Superhero Story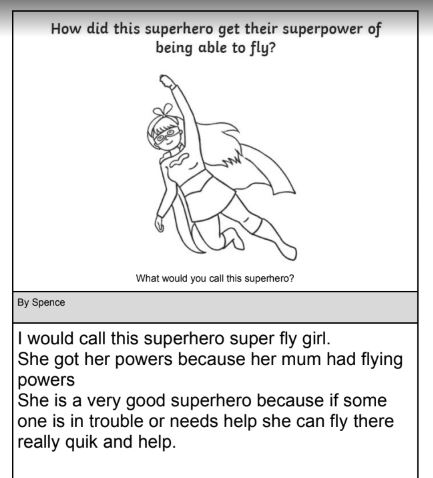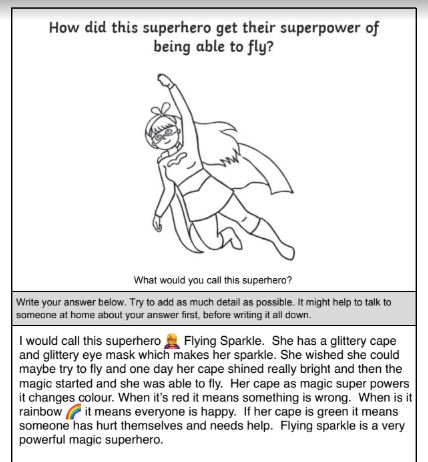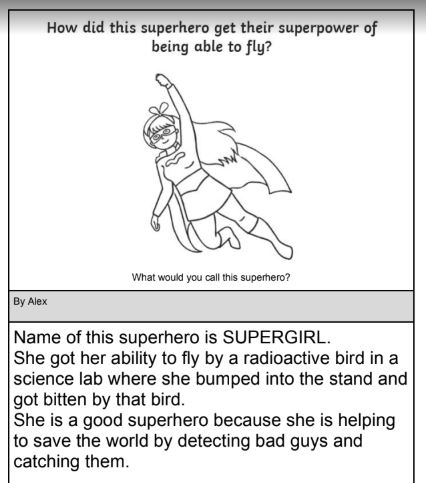 Next up we have Mrs Lade's Primary 1L.
Primary 1L – Time
The slideshow shows a number of our P1L pupils practising telling the time at home!
Mrs Stephenson's class offered their work
Primary 4U
The star of the show here was Franciszek Kryszek who participated in Look Draw Imagine and also completed some good lighthouse work, too!
Next up we have Mrs Spry and Mrs Ng's Class.
Primary 6N
The class were doing work on the water cycle. Fiona made a good explanation of the various stages of the watercyle.
Fiona Henderson – Water Cycle Experiment-Results
Second last on our showcase this week is Mr Duarte's class. The were looking at using the natural world to making their feelings be told through their art work.
Primary 3D – Mr Duarte's Class
The final presentation is from Miss Bush's P5B.
Primary 5B included maths – tiling, animal facts, tables and positive thoughts and a lovely list of goals from one pupil.
Gary's Goals!
Video Corner
One of our P5B Pupils show how he learns his multiplication tables.
So, that's it for another week! Well done to everyone for yet another week of digital learning. Let's stick at it a t Team Riverbank and continue to produce some really startling stuff!
Until next week….Keep safe and well!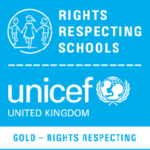 UNCRC / RRSA
Article 3 – The best interests of the child must be a top priority in all things that affect children.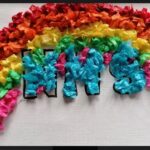 Article 24 – Every child has the right to the best possible health. Governments must work to provide good quality health care …..
Article 28 – Every child has the right to an education.
Article 31 – Every child has the right to relax, play and take part in a wide range of cultural and artistic activities.