Mr Flanagan's Primary 2 class have been doing lots of works on Tens and Units during their maths lessons.
They have been able to group units into tens and units as well look at tens and units and decide what number they have.
The children have been very well engaged with this work and are making good progress with their maths work.
Mr Flanagan has sent me some super photos of the children at work. Well done everyone in P2F.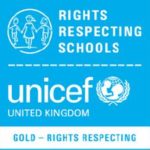 UNCRC / RRSA
Article 28 – Every child has the right to an education…..